Steve's Model Railroad Layouts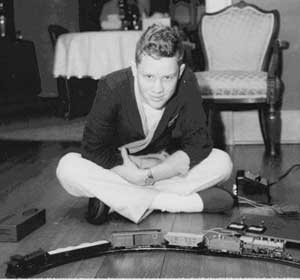 During my life I have had 4 model railroad Layouts.
(Click photos for enlargements)
Bedroom Lionel
I received my first train, a Lionel, when I was 18 months old. It was mounted on a board under the bed until it became a permanent fixture in my childhood bedroom. Birthdays and Christmases were times when I added more cars and accessories. Weisman's Toy Store in Shreveport was my major supplier.
Attic HO
I tired of watching the trains run around in a circle - no where to go, nothing to do. I also did not like to lack of detail on Lionel and envied HO layouts that I saw at the Louisiana State Fair and some brass locos I had seen. So about Junior High, I found someone who would swap HO for my Lionel, and I did it.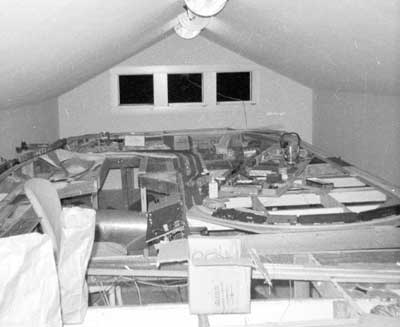 More on the attic layout.
Sandy Ford Junction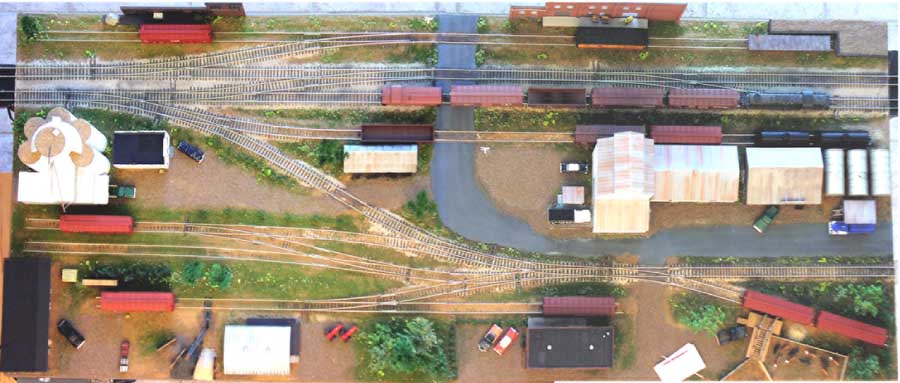 With the boys married and gone, I was seeking a way to meet men outside of my church, and decided to get back into modeling with the San Jacinto Model Railroad Club in Houston. They kept ribbing me about being an armchair modeler, so I built the Sandy Ford Junction as a module to renew my skills. There are a series of web pages dedicated to this switching layout.
ATSF Howard Branch

My latest efforts are my grandest. After years of collecting locos and cars, probably more than I can ever run, and years of researching my favorite Santa Fe, I have selected Emporia Kansas and the Howard Branch for my latest and probably last layout. Starting it at age 57, I hope to see it finished some day. Since this is an ongoing work, I will create pages on this to update as progress is made.